Turn Data Science into Actionable Intelligence
Virtualitics delivers an AI platform and custom workflows for the federal government to improve operational readiness, optimize investment opportunities, drive mission support, and discover intelligence insights.
Trusted by Government Agencies To Deliver Mission-Critical Solutions
Operational Readiness
Improve the performance of your fleet or assets through predictive analytics. Reduce unplanned downtime, improve asset availability, optimize manpower resources, and enhance your operational readiness.
SOLUTIONS:
Inventory & Supply Chain Optimization
Resource Constraints and Capacity Assessment
Maintenance Schedule Optimization
Workforce Analytics for Automated Pilot Report
Integrated Resource Optimization for Aircraft Availability
Automated Reporting and Monitoring Using Deficiency Report
Manpower Analytics and Optimization
Investment Analysis
Discover key trends, funding overlaps, and strategic opportunities for government spending with our customizable Knowledge Graph and dashboards.
SOLUTIONS:
Resource Allocation
Financial Situational Awareness
Mission Support
Maintain situational awareness of the physical and cyber battlespaces with Anomaly Detection and Object Tracking workflows.
SOLUTIONS:
Biometric Analysis for Tailored Training
Pattern Identification
Data-Enabled Photogrammetry for Mission Insights
Constraint Optimizer for Weapon Systems
Intelligence Analysis
3D visualizations that help you discover new insights, automate repetitive tasks, and create dynamic presentations to share across the organization.
SOLUTIONS:
Cyber Analytics for PCAP Logs
Vessel Lane Detection for Maritime Domain Awareness
Space Analysis
Maintain Space Domain Awareness with our pattern-of-life, multi-INT data analysis, anomaly detection, and risk management workflows designed for space operations.
SOLUTIONS:
Anomaly Detection for Space Domain Awareness
Similarity Analysis for Electromagnetic Interference (EMI) Events
Virtualitics AI Platform in Action
"Virtualitics created some predictive [covid] models… we started tracking their predictions and then we went back and tracked how accurate they were …It was incredibly accurate, certainly more than accurate enough for us to make very timely decisions."
General Timothy Ray
Commander, Air Force Global Strike Command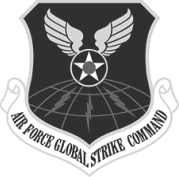 "Predictive maintenance will absolutely change the game for commanders," said Maj. General Jeff Taliaferro, U.S. Air Force (Ret), "Virtualitics makes it possible for not only improved day-to-day decisions but even more importantly deployment decisions. Knowing in advance an aircraft will need a major repair before deployment will enable much better decisions that could save missions and millions of taxpayer dollars."
Maj. General Jeff Taliaferro
U.S. Air Force (Ret)
Working with Virtualitics
Virtualitics is NIST 800-171 compliant, on the AF Evaluated Product List for NIPR and SIPR,
and has ATO software approvals for NIPR, SIPR, and JWICs.
GSA Schedule 70
NASA SEWP
2GIT
TIPS
SBIR Phase 3
ITES-SW2
Ready to Learn More?
Schedule a Briefing
Schedule your 1-1 briefing to see how Intelligent Exploration delivers the actionable insights you're missing.
During this session we'll cover:
Capabilities overview
Product Demonstration
Top Use Cases and Acquision Models