Decisions you can trust
with AI you can understand
Advanced analytics for the enterprise
Request Demo
See How
Creating measurable results with accessible AI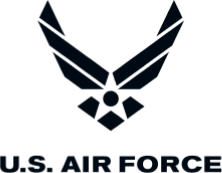 Virtualitics named as 2022 Gartner® Cool Vendor for Analytics and Data Science
Virtualitics is one of only three companies selected for this year's Gartner® Cool Vendors in Analytics and Data Science. View a complimentary copy of the 2022 Cool Vendors report to learn more.
Empower. Trust. Take action.
Create lasting, meaningful impact every day with analytics
that make sense to the business.
Empower everyone
Make reliable business decisions, faster, with ready-to-use AI that can be understood—and used—by analysts and business stakeholders alike.
Learn How
Demystify AI
Uncover the hidden relationships in your complex data with patented 3D visualizations and build trust in the AI with scenario modeling.
Learn How
Make smarter decisions
Embed advanced analytics into the flow of everyday work with AI-generated recommendations with one-click access to the means to act on them.
Learn How
Ready to learn more?
Schedule your 1-1 demo. Our team will show you how to explore your data and easily deploy AI applications that the business will use.
One platform, with multiple experiences
Step inside your data to explore and interact with your data in 3D or collaborate and connect with your team in a shared virtual office.
Enabling Deployed AI at Scale
Virtualitics AI platform deploys advanced analytics at scale with a strategic, enterprise-wide approach that powers repeatable, confident decisions quickly and drives real business impact.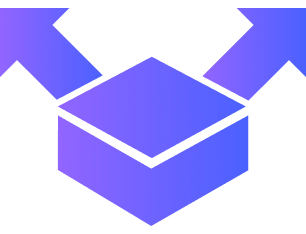 Fuse & Extract
Extract usable insight from large and complex datasets from anywhere in a fraction of the time with customized, automated ETL & NPL
Explore
Explore multidimensional visualizations created and explained by AI to show you the opportunities within your data and help focus your efforts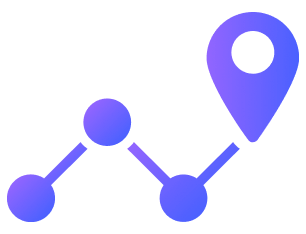 Predict
Model and validate your AI models, and get a clear view of your predictions with an explainable AI experience that facilitates collaboration across personas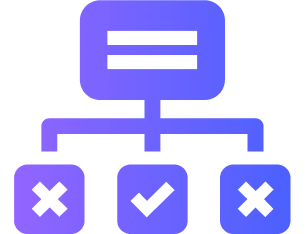 Prescribe
Provide prescriptions and all the necessary context to understand the 'why,' including scenario modeling to factor in the 'what if' of decisions.
Deployable AI
Streamline creation and deployment or AI-powered web applications and put actionable AI into the hands of people across the enterprise
Virtualitics AI platform in action
"Virtualitics created some predictive [covid] models… we started tracking their predictions and then we went back and tracked how accurate they were …It was incredibly accurate, certainly more than accurate enough for us to make very timely decisions."
General Timothy Ray
Commander, Air Force Global Strike Command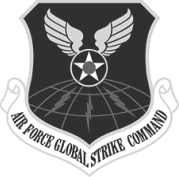 "The ability to detect the functional proteome and genetic drivers of these proteins from each single cell will allow deeper precision into connecting the mechanisms and outcomes of therapies and disease. We believe this connection is key to accelerating the discovery of advanced medicines."
Sean Mackay
CEO and Co-Founder of Isoplexis

"Virtualitics has not only helped us to save time but has allowed us to seamlessly identify critical business insights that have generated tangible book-value for our supply chain customers."
Dr. Alban Quillaud
VP Digital Innovation & Analytics at Kuehne + Nagel
"Virtualitics can help domain experts easily perform and share the results of sophisticated data analysis at a level usually reserved for data scientists."
Professor Jim Heath
President of the Institute for Systems Biology (ISB)
Introducing Virtualitics AI Platform
Virtualitics AI Platform is an advanced analytics solution that empowers everyone with faster ready-to-use AI that can be understood–by analysts and business leaders alike.